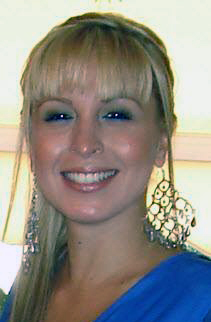 R&D Project Manager
OET
Dr. Eleftheria-Maria Pechlivani is the R&D&I Manager in Organic Electronic Technologies P.C (OET) since 2016. She is a leading international expert on EU research, development and innovation (R&D&I) projects on Flexible and Organic Electronics, technology scouting and business innovation.
Dr. Eleftheria-Maria Pechlivani specializes in IPR process execution, project proposals writing and implementation. She is a specialist in growth of inorganic and organic thin films by Chemical Vapor Deposition and wet processes. Her expertise focus on Organic Photovoltaics (OPVs) and graphene development and on structural and electrical characterization of semiconducting materials and performance.
As the R&D&I manager of OET works with R&D team to ensure promised turn-around times on analyses are met and keeps abreast of current trends, practices, developments and regulatory changes. Also, she is responsible for leading the innovation of flexible products and applications that align with the company's strategic direction and drive growth.
Eleftheria-Maria Pechlivani received her BSc degree in Physics (2006), MSc in Physics & Technology (2008) and PhD (2013) at the Aristotle University of Thessaloniki- AUTH.
She worked as a postdoctoral researcher in Nanotechnology Lab - LTFN of AUTH (2014-2016) and as a research scientist at Laboratory of Applied Physics of AUTH (2006-2014).
Within 12 years' experience in Nanotechnology and Organic Electronics has successfully participated in several R&D projects (2 Horizon, 3 FP7 EU and 7 NSRF).
She owns two patents, 8 peer reviewed papers and has more than 50 publications.
Except from the scientific and research activities, Eleftheria-Maria Pechlivani worked for more than 10 years as a physics teacher in Educational Organizations and Public Technical High Schools of Electronic Engineering in Greece. Furthermore, in her educational activity is a lecturer at International Summer School on Organic Electronics (ISSON) that is organized every year at Thessaloniki, Greece.
She is an active participant to European Commission events, works with major EU Automotive and Packaging industries and professional institutions globally. Finally, she is an active member of Hellenic Organic and Printed Association (HOPE-A) and Research Network NanoNet.
---