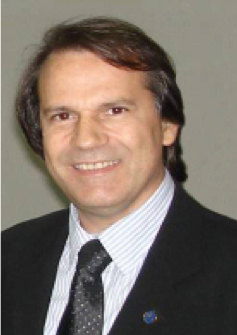 Founder and Director
Nanotechnology Lab LTFN
Professor S. Logothetidis is the Founder and Director of the Nanotechnology Lab LTFN of Aristotle University of Thessaloniki (AUTh), and the Center of Organic & Printed Electronics - Hellas (COPE-H).
LTFN was founded 1991 and it has 40 young researchers and modern research infrastructure that exceeds 40 Μ€. He is the Founder & Director of the Postgraduate Programme "Nanosciences & Nanotechnologies" of AUTh and of the R&I Network "NANONET" (http://www.nanonet.gr/) with more than 580 organizations from all over the world, established in 2003.
He has studied with honors in the Physics Dept. of AUTh, the Max-PIanck Institute, Stuttgart, and the Synchrotron Radiation of Berlin, Germany.
His research contribution is revealed through 900 scientific publications and more than 360 peer review papers. He has given more than 550 Keynote, Invited lectures worldwide, he has 8 patents and more than 9000 citations with an h factor of 47. He has serviced as a reviewer to more than 35 Scientific Journals and he is the Editor and Co-editor of 6 Books in his fields.
---